Product Description
stainless steel wire 1.4301 X5CRNI18-10
Detailed Product Description
stainless steel spring wire
we specialize in stainless steel spring wires with best quality , price and service.

Stainless steel spring wire
1.Characteristics : Uniform & beautiful surface condition, stable linearity, excellent cast and helix,
good coil-forming ability for the springs.
2.Diameter : 0.7mm - 15.0mm
3.Grade : 316,304,201,202 etc
4.Packing : Coil,bundle,spool,wooden case etc
5.Application : Produced in accordance with the specifications of JIS, with stable linearity and
excellent cast and helix, it can be widely used for rolling various precision springs.
1) cold deformation to obtain the high strength and hardness;
2) in comparison with ordinary steel, has excellent high temperature strength, fatigue resistance and corrosion resistance,
3) in order to improve the structure of high strength and good resistance to intergranular corrosion of adding N. 304LN stainless steel use: structure, chemical transport ship.
2.Product Application Areas:
Our products have been used in all kinds of areas, such as aviation,aerospace,navigation,nuclear energy,chemical industry,
electronic information,achine manufacture, petrochemical, automotive,instrument and meter, Communication ,transportation, and medical instruments, etc.
3.Similar steel grade & equivalent steel materials:
USA

Japanese

Gemany

British

France

International

Chinese

ASTM&AISI&SAE

JIS

EN DIN

EN BS

EN NF

ISO

GB

301LN

SUS301LN

X2CrNiN18-7(1.4318)

------

022Cr17Ni7N
High strength and resistance to intergranular corrosion and chloride stress corrosion is improved obviously. Stainless steel has great corrosion performance.
Company Main Products:
Alloy Steel

5140,5115,5120,5130,5145,4118,4130,4135,6150,5115,4142,4130,4118,6150,4140,4720,4320

,E9310,8620,4340

Tool Steel

H13,1.2344,SKD61,D2,SKD11,1.2379,1.2510,01,SKS3,95MnWCr5,D3,SKD1,1.2419,

SKS31,H21,SKD5,1.2581,P20,35CrMo7,1.2738,1.2316,M2

Bearing Steel

GCr15,52100,SUJ1,SUJ2,100Cr6,1.2067,55C,8620,4320,9310,440C,M50

Spring Steel

9260,SUP6,SUP7,1.7108,54SiCr6,1.7102,5155,SUP9,1.7176,5160,1.7177,6150,

SUP10,51CrV4,1.8159

Stainless Steel

321,sus321,1.4541,304,SUS304,1.4301,410,SUS410,1.4006,420,1.4021,1.4028,

434,1.4113,316L,SUS316L,1.4435,630,1.4542,431,1.4057,201,202,301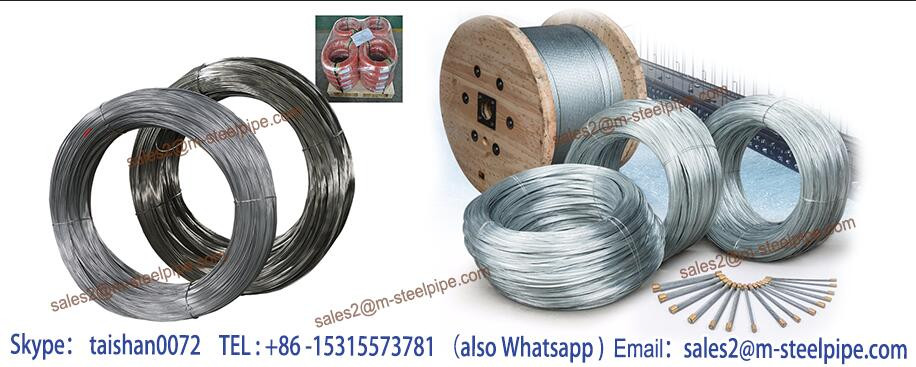 Packaging & Shipping
Please don't worry that our products are packed, stored and transported according to the international regulation. We do care about the quality of our products; even some little details are paid attention to. We wrap the stainless steel products with anti-rust paper and steel rings to prevent damage. Identification labels are tagged according to standard specification or customer's instructions. Special packing is available as per customer's requirement. Plus, our storage racks are made of wood. Other kinds of metals are settled in other places, far from the stainless steel. Any unwanted chemical reaction can be prevented .As follows:
1.Export sea worthy package + water proof paper + wooden pallet
2.Max Loading 26.5mt for each 20Gp container
3.Safe loading and fixing Professional teams
4.Professional shipping lines



other products
Our Services
1.Providing all kinds stainless steel, carbon steel, alloy steel non-ferrous metal and etc
2.Providing Samples
3.Providing consult service
4.Providing standard packaging service
5.Providing customerized sizes service
6.More services waiting for you to enjoy and find
Company Information
Use "Stainless " Wisdom to Creat Excellence
Jiangsu Juhao Metal Products Co., Ltd., is located in Wuxi City,Jiangsu Province. It is a professional steel company, engaged in the producing and processing of stainless steel, carbon steel and alloy steel, the composite pipe, non-ferrous metal, etc. Since the establishment of our company, we acquired ISO9001 quality certification in Chinese quality certification center. We are looking for diversified and harmonious development, and hoping to establish a win-win business relationship with you.

Company name: Jiangsu Juhao Metal product Co.,Ltd.
Company number: 0086-0510-8385-8356
Contact person: Tiago Liao
Mobile Factory direct sale and good price stainless steel wire 1.4301 X5CRNI18-10: 86 13921161810
Website: http://www.juhaocn.com/
Steel Wire can be use for redrawing,they are widely used for manufacturing steel wire rope,cable,bailing pasture fence, armoring cable, fence,strand etc. Our Factory direct sale and good price stainless steel wire 1.4301 X5CRNI18-10 have excellent toughness and flexibility , thick galvanized layer, strong corrosion resistance and other properties .
Factory direct sale and good price stainless steel wire 1.4301 X5CRNI18-10 are widely used for manufacturing overhead aluminum conductor and overhead steel conductor.Factory direct sale and good price stainless steel wire 1.4301 X5CRNI18-10 are smooth and round.The surface have not any flows,scratches,twists seams,splits.
JHJHVJGHVB
Steel Wire is widely used in the industrial fields and the daily lives. Factory direct sale and good price stainless steel wire 1.4301 X5CRNI18-10 can be as the basic material of many meshes, like weld wire mesh, crimped wire mesh, diamond mesh, hexagonal wire netting, hardwire cloth, slope protect wire mesh, gabion box, filter screen, mine screen mesh, chain link fence, fence netting etc.
Steel Wire also used in other fields like galvanized wire mesh fenceing for the protection of agricultural and commercial properties; used in various automotive components; communication equivaments; packaging products; manufacture of galvanized barbed wire; galvanized wire rope of low and high strength; used in medical components etc.