Specifications
copper nickel alloy wire
1. good stability
2.corrosion resisting
3.easy to process
4.Low electric resisitance
Russia Favorite Copper Clad Steel Wire
Product Description
1.The picture of Copper Clad Steel Wire
2.The specification of copper nickel wire
A. Main technical parameters
Type

Electrical resistivity

(20degreeΩ

mm²/m)

temperature coefficient of resistance

(10^6/degree)

Density

g/mm²

Max. temperature

(°c)

Melting point

(°c)

CuNi1

0.03

8.9

/

1085

CuNi2

0.05

8.9

200

1090

CuNi6

0.10

8.9

220

1095

CuNi8

0.12

8.9

250

1097

CuNi10

0.15

8.9

250

1100

CuNi14

0.20

8.9

300

1115

CuNi19

0.25

8.9

300

1135

CuNi23

0.30

8.9

300

1150

CuNi30

0.35

8.9

350

1170

CuNi34

0.40

-0

8.9

350

1180

CuNi40

0.48

±40

8.9

400

1280

CuNi44

0.49

8.9

400

1280
B.The size
Wire: Dia 0.04mm-8.0mm, 0-swg44 Ribbon/strip: Thickness: 0.04mm-0.75mm Width: 0.08mm-6.0mm
Company Information
1.About us
DRussia Favorite Copper Clad Steel Wireng Shenglong Electric Heating Co., Ltd. established in 1985, which is a professional corporation that produces heating resistance alloy wires, exact resistance alloy wires,baseboard convection heaters and other heating elements. At present, our corporation has employed over 250 staff .Our annual output has reached 2500 tons resistance wire/stripe and our 30 million pcs eletric heaters and elements. Our corporation has been in this field for about thirty years.Our corporation can develop and produce products of different specifications according to customers' requests. As an ISO9001 approved manufacturer, our corporation has exported 80% of products to the worldwide markets,especially in H.K, Taiwan,India,Pakistan, Russia, Turkey and so on.
2. Production line

3. Packing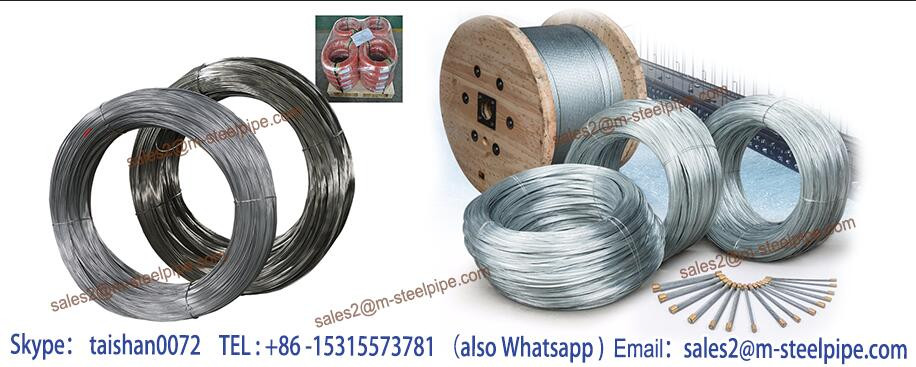 A. Plastic spool /coil accoring to the wire size+carton+pallet / wooden. B. According to customers requirement. C. To make sure no any damage whether delivery by sea or by air.
4. Certifications

5.Our market
Our Services

1.Our adventage
- We respect our clients by promptly responding to order requests or general inquiries. - Eco-friendly, Fashionable design, Various styles, and so on. - Guaranteed quality and pretty competitive price.
2.Contact

Steel Wire can be use for redrawing,they are widely used for manufacturing steel wire rope,cable,bailing pasture fence, armoring cable, fence,strand etc. Our Russia Favorite Copper Clad Steel Wire have excellent toughness and flexibility , thick galvanized layer, strong corrosion resistance and other properties .
Russia Favorite Copper Clad Steel Wire are widely used for manufacturing overhead aluminum conductor and overhead steel conductor.Russia Favorite Copper Clad Steel Wire are smooth and round.The surface have not any flows,scratches,twists seams,splits.
JHJHVJGHVB
Steel Wire is widely used in the industrial fields and the daily lives. Russia Favorite Copper Clad Steel Wire can be as the basic material of many meshes, like weld wire mesh, crimped wire mesh, diamond mesh, hexagonal wire netting, hardwire cloth, slope protect wire mesh, gabion box, filter screen, mine screen mesh, chain link fence, fence netting etc.
Steel Wire also used in other fields like galvanized wire mesh fenceing for the protection of agricultural and commercial properties; used in various automotive components; communication equivaments; packaging products; manufacture of galvanized barbed wire; galvanized wire rope of low and high strength; used in medical components etc.